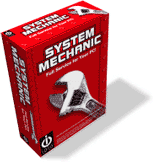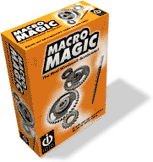 Lessons Learned

The lessons to be learned from past Somali national reconciliation experiences maybe summarized as follows:
The reconciliation process should be Somali owned; it should be organised, conducted and implemented by Somalis without foreign interference; however, Somali authorities may request external assistance as may be needed from time to time.
Somali Reconciliation should be comprehensive, broad-based and all-inclusive. All stakeholders: Government, Political Factions, Community Elders, Women, Youth, grassroots organizations etc. should take part. Some national reconciliation meetings in the past were exclusionary and limited only to some selected groups and consequently ended in failure – Sodere and Arta reconciliation initiatives are clear examples.
To be effective, all future Somali reconciliation processes should be held and conducted within the Somali territory. Past experiences has shown that reconciliation processes held outside the country generally ended in failure due to foreign interference and manipulation by some countries of the region. Reconciliation processes held inside the country stand better chances of success. The Somali public will perceive such reconciliation conference held in their back yard as their own, thus positively influencing the dynamic of the reconciliation process. The national media press and radio will take advantage of the opportunity and give a wide public coverage of the progress of the reconciliation process.

With the collapse of central authority and the absence of national political parties, finding a viable representation mechanism in selecting delegates to the above mentioned conferences turned out to be illusive and controversial. A desperate attempt to find a solution to this dilemma resulted in the adoption, of the 4.5 proportional clan-based formulas, initially coined in Arta and later adopted in the Nairobi conference. This is a dangerous precedent which will lead to the institutionalization of clanism in all aspects of governance, thus resulting in an on-going controversies and decisive competition for power. As one critic of this formula put it: tomorrow we will end demanding that 'office messengers' be divided on the basis of the 4.5 formula.
This representation formula should be seen as an interim conflict resolution conflict and should be replaced by representation based on interest on the
ground, preferably new regions that transcends clan-traditional boundaries.

Reconciliation Needs Assessment
The need for dialogue and reconciliation will be a major part of the peace building program of the Transitional Federal Government. This is an issue of great national importance and urgency. Concrete preparatory plans and strategies are now underway for the necessary consultation to take place between members of parliament, traditional leaders, civil society leaders and community based elders to facilitate organizing meetings for the cessation of hostilities and promoting peace and reconciliation in the conflict affected districts in Central and Southern regions. It is gratifying to note that the current session of parliament in Baidoa has taken a decision to place the issue of reconciliation as a priority item in its agenda.
National Reconciliation Commission (NRC)
The membership of National Reconciliation Commission (NRC) have been appointed and confirmed by parliament, as provided by article (4) of the Federal Transitional Charter. Now that the Commission has been established, it should be strengthened to enable it to discharge its duties successfully. The NRC will need to define its structure and functions and draw up its future plans of work at central and regional levels. It should have the necessary administrative and operational facilities both in terms of human and material resources and infrastructure.
Capacity Building
Capacity building is an issue of paramount importance for the new institution. In this regard, the Commission should be supported by a group of locally based scholars and other individuals knowledgeable about reconciliation and peace building processes, and about the training necessary for successfully implementing such processes. These individuals, who would form a Consultative Panel, should be drawn from local centers of learning (universities, colleges, non-governmental organizations specializing in peace building) and would be available to assist the NRC in planning local and regional reconciliation initiatives, and in developing a body of facilitators who would actually carryout reconciliation processes in local centers.

Central to the tasks to be carried out by such a Consultative Panel would be:

The development of practical guidelines for reconciliation initiatives, based upon "lessons learned" from such processes carried out regionally and involving traditional Somali means of achieving peace and stability (the activities of the elders and respected local leaders, the role of women's groups, the involvement of all local groups – but especially armed actors – in developing impartial and credible security systems etc.);
A review of alternative reconciliation processes based upon appropriate African models (for example, it would be useful to examine the use of traditional "Gacacha" processes in Rwanda and Burundi; and
The development of practical proposals to deal with problems accompanying the return of refugees and IDPs to their place of origin and the conflicts that can be anticipated to arise from disputes over ownership of land and property that had changed hands during the 15 year conflict.

The NRC work plan would specifically include the regional meetings and conferences to be held in conflict affected districts, particularly in the capital Mogadishu, central and Southern Regions.(5) In order to strengthen the peace and reconciliation process further, an awareness generating campaign should be launched through the mass media. Training workshops on conflict resolution and reconciliation should be organized with the full and active participation of Members of Parliament, community elders, religious leaders, youth, women and representatives of grass root organizations. To insure the successful outcome of these meetings, it is important that they be properly organized; broad based and all inclusive and they should be held within Somali territory.
Recommendations
In an effort to promote reconciliation and peace building goals and objectives as provided in the Transitional Federal Charter, it is important the TFG should embark on a concerted policy and plan of action approved at the highest political level with a well defined time frame and implementation targets. The following specific measures should be under taken to consolidate and lay down the appropriate framework for strengthening and institutionalizing the reconciliation process not only nationally but also at regional, district and grassroots levels. Recommendations may include the following:
Identify and initiate plans for the establishment, and construction of fully equipped administration offices for NRC at central, Regional and District levels.


Organize training seminars and workshops in peace building and reconciliation for the commission members, traditional leaders, MPs, and Ministers.


Support traditional conflict prevention and resolution mechanisms and strengthen the role of the elders and community leaders so that they are involved in peace making and reconciliation processes.
Organize training and discussion seminars on peace building and reconciliation and workshops on 'lessons learned' for commission members, traditional leaders, MPs and ministers. The Consultative Panel would be responsible for organizing such workshops on appropriate campuses of local colleges or universities, for involving appropriate outsiders knowledgeable about reconciliation processes (e.g. facilitated dialogues, issues of IDP return, the utility of truth commissions), and for collating useful and practical material on reconciliation processes into handbooks for use in Somalia.
Continue the expansion programme for the building NRC administration premises at a Regional, District and Grass root level.
Assist the NRC in institutional building to undertake its operational activities and programmes including:



Preparatory plans and strategies for the necessary communication to take place between Members of Parliament and traditional elders, civil society leaders, NGO's, etc.


Convening Regional meeting and conferences in conflict affected districts in Central and Southern Regions like Hiiran, Gedo, Galgadud, Benadir/Mogadishu and Lower Shabelle.


Training workshops in conflict resolution to be organised with the participation of Members of Parliament, community elders, religious leaders, etc.

Awareness generating campaigns on reconciliation to be launched through the mass media; Radio and TV.
The Issue of Reconciliation and Land/Property Disputes
An important issue before the Reconciliation Commission would be the question of longstanding land disputes and how to tackle it. The collapse of the central authority in Somalia in 1991 and the ensuing civil war, forced many Somalis to abandon their homes, land, farms and other possessions. In many parts of the country, abandoned properties and other possessions were illegally occupied or appropriated by individuals without the consent of the real owners.(6) Obviously the commission will not be able to successfully engage in the process of inter clan reconciliation unless the issue of usurped land and property is seriously addressed and the properties are returned to their rightful owners. The newly established NRC should give priority attention to this problem in the exercise of its mandate, which should combine, as its title indicates, both issues of reconciliation and the restoration of land/property.

Transitional Justice Mechanisms

The NCR should recommend to the TFG that transitional justice in the form of the South African model of Truth and Reconciliation Commission be established without delay. The establishment of such a Commission would positively contribute to the peace and reconciliation process.

Ahmed A. Hassan
E-Mail: ahmedh60@gmail.com
WardheerNews

References

a) Centre for Research and Dialogue, SOMALIA: A PATH TO RECOVERY, BUILDING A SUSTAINABLE PEACE, Mogadishu, July 2004.

b) WSP International, REBUILDING SOMALIA: ISSUES AND POSSIBILITIES FOR PUNTLAND, December 2000,

c) WSP International, REBUILDING SOMALILAND: ISSUES AND POSSIBILITIES, July 2003,

d) WSP International, DIALOGUE FOR PEACE, December 2004.

e) UNDP District based Peace Building and Reconciliation Project, 2005.

f) Transitional Federal Charter 2004.

(4) The membership mandate of the commission is provided by article 68 of the federal transitional charter.

(5) Conflict affected districts may include Central and Southern regions like Hiran, Gedo, Galgadud, Bay/Bakool, and Benadir/Mogadishu.

(6) Courts and law enforcement institutions are either non-existent or weak to enforce their authority.
| | | | |
| --- | --- | --- | --- |
| Ahmed A. Hassan | | Page 2 of 2 | |
We welcome the submission of all articles for possible publication on WardheerNews.com So please email your article today Opinions expressed in this article are those of the author and do not necessarily reflect the views of WardheerNews
Maqaalkani wuxuu ka turjumayaa aragtida Qoraaga loomana fasiran karo tan WardheerNews
Copyright © 2006 Wardheernews.com