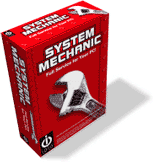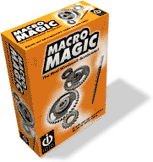 Souls in Exile: Memory, creativity and opportunity
An Evening with, the world renowned author, Nuruddin Farah in Ottawa, Canada
December 12, 2009

An ad hoc committee of Canadian-Somalis in Ottawa informally requested the world renowned Somali writer, Nuruddin Farah, to come and deliver a lecture in Ottawa. The committee members were merely motivated by their admiration of Farah's work and had no expectation that their invitation would be accepted. Farah, has not only accepted the invitation, but has gracefully waived his normal fees, which was a tremendous relief to the organizers who at that point did not have any sponsors.

In an attempt to focus and capitalize on the opportunity of engaging with Nuruddin Farah, the committee decided to make the event relevant to Somali life in the Diaspora. The committee combed through Nuruddin's body of work, reflecting particularly on "Yesterday, Tomorrow Voices from the Somali Diaspora" (2000), Nuruddin's only non-fiction book and countless interviews he has given over the years.
The committee decided that what would be beneficial is to have a session where participants, through the exchange of views and ideas, share and learn from Nuruddin's wealth of experience, and hear him talk about how he came to find his creative talent in exile. The organizers found an earlier interview where Nuruddin, in an article titled "In Praise of Exile" had succinctly articulated live in exile:
| | |
| --- | --- |
| | "One of the pleasures of living away from home is that you become the master of your destiny, you avoid the constraints and limitations of your past and if need be create an alternative life for yourself. That way everybody becomes the other and you are the centre of the universe. You are a community when you are away from home – the communal mind remembering. Memory is active when you are in exile" |
In contrast to the above quote, the organizers pondered on the fact that for many Somalis in the Diaspora exile has not been liberating, to the contrary, it is oftentimes painful, uncertain, and memory is a burden for many – remembering is heavy and often leads to unrealistic or over idealized past which makes the present less enjoyable and many look forward to a return of the golden past rather than moving forward. Hence, in this case memory is active to the extent it blocks creativity and living in the present.

To set the overall theme for an evening of learning, the organizers sent Nuruddin the above written quote from him, juxtaposing it with the hard reality of exile for many Somalis. He accepted this theme for the Ottawa evening, which was set for Saturday December, 12, 2009, and the preparation wheels were set in motion.
With support from Carleton University's Institute of African Studies, which hosted the event, other Ottawa community organizations, and CBC's own Adrian Harewood as the MC, the Ottawa community came out, on a frigid winter evening, in large numbers and listened to what has proven to be a fascinating literary event. The organizing committee, and all those who came, Somalis and non-Somalis, were blown away at the richness of the lecture and the questions and answers session that followed. True to all the accolades he has received over the years, Nuruddin Farah has delivered a classic lecture full of wisdom rooted in his exceptionally very rich life experience, laced with few light-hearted self deprecating jokes, and an overall amazing delivery style, eloquent and articulate presentation.

In his presentation, Nuruddin touched upon numerous dimension of life in exile, rejecting victimhood, he spoke about the human being's innate ability to survive hardships and continue to thrive and recreate lives in foreign lands, where one can choose to self actualize and live up to his/her potential. Nuruddin shared his experiences of utilizing memories of Somalia combined with his gifted imagination, and writing to keep Somalia alive within him in exile. He underlined the notion of memory as critical ingredient of creative thinking, and when combined with imagination, how it can lead to creativity. Creativity in this sense does not just mean in terms of artistic expression but it also means the creativity to live meaningful and productive life in exile.
The take-away message from Nuruddin's Ottawa lecture, (there are more than one key message here), for the diasporic Somalis is this: if we want our children to thrive, then we owe it to them, and to ourselves, to plant roots in our adapted homelands. We should not waste the opportunity to recreate our lives by getting stuck and dwelling on what we have lost; rather we should focus on what we have gained, even if life in exile does not perfectly match our ideal aspirations of what should have been.
Contact: Fowsia Abdulkadir
Event organizers,
Ottawa, Canada
E-mail: fowsia@sympatico.ca
_________________________________________________________________________________
We welcome the submission of all articles for possible publication on WardheerNews.com
So please email your article today Opinions expressed in this article are those of the author
and do not necessarily reflect the views of WardheerNews
Maqaalkani wuxuu ka turjumayaa aragtida Qoraaga loomana fasiran karo tan WardheerNews

Copyright © 2009 WardheerNews.com