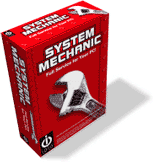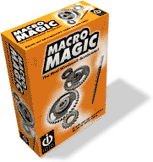 Beware of the alter egos: vital contributions or vanity?
By Mustafa Hassan
July 14 , 2009
For too long, immigrants in Canada were denied access to the vast opportunities available in the Canadian economic system. They were particularly deprived of the use of their skills in Canada solely for the color of their skin or ethnic background. Employers in every sector including Government subtly used "Canadian experience" as a code language to discriminate against large professionals of newly arrived immigrants. Majority of these immigrants were Doctors, Lawyers, Engineers, and Architects, not to mention other unique skills they possessed when they migrated to Canada.

Somali professionals suffered disproportionately and statistically shared this pain with other visible minorities. Hence years of advocacy and struggle to bring this matter to the public forum have made a progress. Immigrants are now visible in many aspect of Canadian labour force. Unfortunately, this is not the case for the Somali Canadians, and the recent article from Metro will leave permanent scar on the image of the Somali professionals.

For those of you who are not familiar with this issue, it has been a very controversial in Toronto. The original article can be found: Vital Contributions, Metro.
Mahad Yusuf, executive director of Toronto's Midaynta Community Services
What starts as a pretension and Mr Mahad Yusuf, director of Somali Immigrant Aid/Midaynta, is no new to controversies and boastfulness, ended with a disaster. To be brief, any community worker who desires to pursue his career in the not for profit industry usually submits a request for grant to study a leadership values from large foundations. Mr Mahad Yusuf was granted and decided to take his inflated pride to the media. As usual for the news makers, he was asked what he did for his community. As despicable as that article was, most Somalis in Toronto shifted their regular discussions away from melancholies of Al-Shabaab to the ridiculousness of this man who claimed that he teaches the Somalis how to flush their washrooms. Worse, in his feeble mind, he took credit for the daily crossings of Weston Rd, Bay, Young or St. Clair Avenue, Somali girls walking like a queen in the yellow and white marked pedestrians. I am not making up this but the man told the reporter that teaching Somalis how to cross traffic lights were part of his long career in community services.
Even if one examines the core elements of Settlement and Adoptions programs from Federal government websites, it is strictly enhancing the lives of the immigrants on fundamental needs that impact their lives such as language, housing , health and human services. Settlement and Adaptations programs never included themes like how to use the washrooms because Federal government were discouraged to emphasise on the trivial aspects of settlement by South East Asians and Chinese migrants who settled Canada in earlier times. Yet, here we have our community leaders inverting the real aggregate issues and promoting an old agenda that would appeal to racists, anti-immigrations, neo conservative Canadians. Harper government takes tough look these days on immigration and reformist minded Mr Jason Kenny won't spare a thought to use Mahad's comments as alibi to deny entry for potential Somali refugees. It is not a slip of the tongue comment but rather ignorance on the part of Mr. Mahad Yusuf as some one who fails to understand the complex part of community advocacy, thus deliberately or inadvertently doing disservice to his own community.
What was he thinking when he made these comments? Nothing! So now let me come back to my point. Two decades after when we settled in Toronto, the struggle for the Somali community for fair employment in the professional labour market integrations and other pertinent advocacy issues have been minimized to street crossing and toilet using. Paradoxically, he claimed that he started his community services back then when Somalis first settled in Toronto and yet continues to say that he is still in the business of toilet/street crossing curriculum design. Again, what was he thinking? It is farcical to many non-Somalis, but serious business for the Somalis who have many issues to present in Canada. What is inconceivable is the fact that those who claim that they represent the community would damage the reputation of the community and their desire to participate in Canadian economic system in more equitable fashion.
Decades of research pioneered by many immigrants to standardize the credentials of recent immigrants so that they can fully integrate into the labour market have been seriously eroded. Racist employers have long yearned systemic discriminations that kept immigrants worthless for their education. This in turn had produced second class status immigrants in a growing industry of non professional jobs, jobs that pay low, as well as contractual jobs with out benefits. The victims are too many and they include Somali professionals who are behind the wheels driving taxi for long hours as well as recent graduates from universities. Legislations on employment equity have been helpful to remove barriers to employment and access to decent income. It is the job of the community leaders to take action, bring to account employers who practice preferential hiring, and educate the policy makers on the need to alleviate underemployment in Somali Canadians.
Perhaps when Mr. Mahad completes his leadership courses, he would be able to concentrate on the core advocacy values that the community needs rather than the claptrap on the main stream media. He may be more bombastic and deluded person, but his nascent remarks have created collective response of grief and anguish across Toronto. Ogaal Radio, local radio station in Toronto devoted entire hour and people were calling in to express their disappointment for his naïve but shameful "tab water" comment. It is about time community leaders understand that their actions are accountable and Toronto people did a good job to scrutinize those who claim leadership but mislead.
Mustafa Hassan
Immigration and Labour Market Consultant
Whitby, Ontario
E-Mail:musthass@gmail.com
_________________________________________________________________________________
We welcome the submission of all articles for possible publication on WardheerNews.com
So please email your article today Opinions expressed in this article are those of the author
and do not necessarily reflect the views of WardheerNews
Maqaalkani wuxuu ka turjumayaa aragtida Qoraaga loomana fasiran karo tan WardheerNews

Copyright © 2009 Wardheernews.com