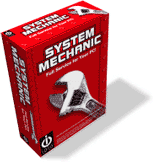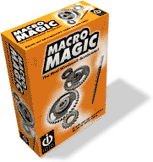 Re-examinig the critical premises of Ahmed III's article without prejudice.
By Abdiwahab A. Musse
Sept. 29 , 2009
Without appealing to prejudice let's critically examine Ahmed III's article to understand some of the reactions it has generated and more importantly the fundamental misconceptions many self-declared "scholars" and policy-advisors often make vis-à-vis Somalia. In his opening paragraph, the author aptly states:

"It is often counter intuitive and very difficult for many scholars, policy makers, journalist and even politicians to explain or make sense of the collapse of the former Somalia. Many others fail to explain the prolonged socio-political conflict in the most homogenous nations in the African continent".

Notwithstanding the author's use (semantics or otherwise) of the phrase "former Somalia", here Ahmed underscores a fundamental problem that plagues the logical synthesis and the senses of some individuals, a problem that he wishes to address. To this end, Ahmed operationally defines Somalis/Somalia as "a complex dynamic organism of a system of self organizing assorted groupings." Furthermore, he identifies the Somali problem as "a problem of complexity that involves 'competition and coordination' by the groups, which could result in order and/or disorder". Therefore, prior to digesting in Ahmed's solutions for Somalia, pertinent primary questions are:

Is Ahmed's operational definition of Somalia and Somalis correct and supported by empirical/historical evidences or is the author making the same misconceptions/misunderstanding that he is attempting to address?
Is the Somali problem indentified by the author real or perceived one.

With regards to question 1, Ahmed presented no empirical/historical evidences to suggest that Somalia/Somalis are "dynamic organism of a system of self organizing assorted groups". The only evidences Ahmed sites are the existence of Somali clans and the post-conflict establishment of clan-based pseudo-states (Somaliland and Puntland). Consequently, Ahmed makes the assumption [and it's one that is often made by Somalis and non-Somalis alike] because the building blocks of Somali society's rudimentary architecture consist of identifiable clans/tribes; Somalis must be politically assorted groups with competing interests and ideals. This is a blatant manifestation of intellectual dishonest, if not outright logical laziness, and naïve understanding of the customs of the Somali society when it comes to tribes or clans. For instance, in this assumption, Ahmed and other confused so-called scholars ignore the undeniable facts:

Somali tribes/clans, though identifiable in name, are not monolithic political entities that can have "competing interests" – whatever that may be.

Somali tribes are too interwoven by shared blood, culture, religion, and continuous geographical locals to satisfy the basic parameters of politically distinct groupings.
That throughout history, Somali tribes existed inter- and intra-dependently with rudimentary governing systems (Xeer) to safeguard the inter- and intra-tribe peaceful and brotherhood co-existence.
That each tribe is divided into mesmerizing subclans and sub-subclans that can be, and have been, politically exploited to present an imaginative "competing interests".

The above described facts and more, all of which are substantiated by historical evidences and present-day realities Ahmed et al. can have access to, all support that the guiding operational definition of Ahmed's thesis is unfounded, thus making the identified problem baseless as well.

Ahmed's description of Somalis as being naturally competing groups of conflicting interests, without any definition of the said interests, falls short of critical examination of the historical coexistence of Somalis. Yes, the Somali people have natural tendencies of high affinity for clan identities that can be and have been exploited for sectarian purposes from time-to-time. Such synthetic and sectarian exploitation of this clan affinity, however, is in contrast to the ubiquitous inter- and intra-tribe brotherhood and bonds that have allowed them to coexist as Somalis and "bury-the-hatches" after brief conflicts for centuries. Take for example; it is the Somali customs that after an inter- or intra-tribe conflict to mandate the exchange of daughters-for-marriage between the rivals. The essence of this exchange is to establish lasting blood-bonds between the rivals so as to prevent future skirmishes or make it easier for its negotiations.

Such is the Tol-&-Tolnimo of the Somali people, which makes them, as the author admits, one of the most homogenous societies on this planet. There never were/are natural competing political interests within Somali tribes and this fact can be substantiated by history and any objective present-day research of the Somali society. Coexistence in peace and coordination for social welfares has been the penultimate guiding principles of this society for centuries. In this regard, the designation of clans as political groupings is a concept that is foreign to Somalis. It is a divide-and-conquer method used by the European colonizers and subsequently inherited by selfish pseudo-Somali leaders whose interests, as the Europeans, was and continues to be nothing more than the attainment of power. It is also a tragic consequences of the Somali people's inability, out of indifferences, to see the greater common bonds and interests that unity them. It is a disservice to the sacrifices of those who lost their lives for the freedom and self-determination Somalis have recklessly squandered.

As such, Ahmed's stated "problem of Somalia" rather than offering a real opportunity for a lasting solution merely reflects on the surface of the current manmade socio-political climates of the country. Moreover, Ahmed's references to the stability achieved by Somaliland and Puntland through "clan-based" process and arrangements is, in this context, quite misplaced as a viable solution for future prosperous and unified Somalia. The genuine motives behind the exercises taken by the Somali people of the Northwest and Northeast are consistent with the longstanding traditions/customs of the Somali people and in itself is not an evidence for the natural existence of political groupings with "competing interests".

To be fair to Ahmed's re-capitulations of the bottom-up approach for the Somali conflict, a concept that is not original to Ahmed, clan or local community approach based on the longstanding traditions of the Somali people (Tol-&-Tolnimo) can provide tangible means of reconciliation in Somalia, but clan-based political system (clanism) will never work for Somalia. Clanism [called it what you may, federalism or de-centralization}, by its sectarian nature undermines the institutions of a nation and for Somalia it is the genesis of its collapse. So I challenge Ahmed III et al., how a society homogenous as Somalis and susceptible to the follies of sectarianisms can be, in good faith, prescribed to the very genesis of its demise? This is a madness preposition for all intense and purposes and an intellectual indolence.

To the Somalis, a kneejerk reactions and logic fallacies are not going to change the current affairs of Somalia. The present Somalia is a pain and a shame we either draw a strength/courage to affect a real change in our attitudes towards statehood or all must learn to live with. In reality, the choices we face are simple. We either stand up, as Somalis and as one, for the real common interests and needs of our collective or choose, out of ignorance and/or indifference, to the imaginative interests of clanism. Such are the stark two choices that will, respectively, surely determine whether rise up in dignity from our self-inflicted wounds or fall in shame. It is time for a vision and a time to put forward concrete plan(s) that can lead us out of this mayhem. The time for self-indulging and deafening analyses has long been gone. You know what the real issue(s) is/are and need not to be reminded by any foreigners. You know what we let to be lost and what we direly need. I challenge you and I for real solution(s), debate(s) and discussion(s). I challenge you and I to not sit helplessly on the sidelines waiting to reject that which we find offensive based on whatever prisms we are wearing. I challenge you and I to be Somali first and stand up to be counted. WE owe this to our children, our people, and our nation. Have we not suffered the same and remain destitute the same despite our tribe? Have not the looting and rape of Mandeeq affected us the same? Then what interest do we hold so dear that is not the interest of our fellow Somali? Would it satisfy us for our fellow clansman/woman to hold the helm of the nation? If so, have you seen Garbaharey or Cabudwaaq? It is time to be real.

Somalia is not dead contrary to the designation (semantic or otherwise) of some as a "former Somalia". Somalia is alive, but not well. It has internationally recognized territorial boundaries that, due to its self-inflicted wounds, can no longer be protected. Its people though disjointed due to reckless civil conflict, are alive but weaken. So thanks-but-no-thanks the Republic is and will be until its people say or do otherwise. The question is where are thou, the people?

____

Abdiwahab A. Musse, PhD (amusse@mednet.ucla.edu). A Fellow of the Canadian Institute of Health Research and a Postdoctoral Researcher at David Geffen School of Medicine, University of California, Los Angeles (UCLA).
_________________________________________________________________________________
We welcome the submission of all articles for possible publication on WardheerNews.com
So please email your article today Opinions expressed in this article are those of the author
and do not necessarily reflect the views of WardheerNews
Maqaalkani wuxuu ka turjumayaa aragtida Qoraaga loomana fasiran karo tan WardheerNews

Copyright © 2009 WardheerNews.com