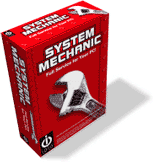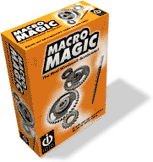 Djibouti: Guelleh Sees Eritrean Leaders
Paranoid, Frustrated
Addis Fortune
Interview
July 14, 2008

The recent summit of the African Union (AU) heads of state held at Sharm El Sheikh, Egypt, condemned what it called Eritrean military action against Djibouti.
Djibouti's President Ismail Omar Guelleh attends the summit of the six-nation east Africa Intergovernmental Authority on Development (IGAD) group on June 14, 2008 in Addis Ababa. The seventh member, Eritrea, has suspended its participation.
This follows an Eritrean incursion to Ras Dumera in April 2008, a territory north of Djibouti. Although boycotted by Eritrea, the Summit demanded a complete withdrawal of soldiers by Eritrea from the disputed areas and for a peaceful resolution of the problem. It is another demand from a multilateral organization. The Security Council of the United Nations passed a similar resolution in June.

Analysts predict this may escalate to a regional conflict following an exchange of fire between soldiers of the two countries on June 10. Ismael Omar Guelleh, president of Djibouti, shares this view of the regional nature of the conflict. In a brief exclusive interview with Fortune last week, held in his office in Djibouti, he said Eritrea's leaders are keen to link the problem with Djibouti to their problem with Ethiopia, and they are unhappy about peace deal made among Somali warring factions.

President Guelleh, who is perplexed with President Issayas Afeworki's conduct in denying the existence of problems along their common border, characterized Eritrean leaders' behaviour as "frustrated and paranoid." The following is the excerpt of the interview held with Tamrat G. Giorgis, Managing Editor, last week.

Question: Mr. President, let me start with the latest. How do you describe the situation between your country and Eritrea? There was a discussion at the UN Security Council about it two weeks ago.

President Guelleh: The situation is calm; there is no fighting. We have pulled three kilometres back from the mountain because of the first demand and declaration by the President of the Security Council to go back to the situation. But, they [their soldiers] are still there. We have chosen to go to international and regional organizations; as you well know, there has been a second declaration, which reinforced the first one that decided on sending a mission. This paved the way for another resolution on June 27, which meant to make the Eritrean government abide to the demands.

Nevertheless, the response from them to the first and second declarations, and during the second meeting, was 'Why is the Security Council only concerned when it comes to Djibouti, and not Bademe, which is also another international issue?' They want to relate the two problems as a way of convincing the members of the Security Council to resolve the two problems at the same time. But, that will not be the case.

Question: I tried to talk to as many Djiboutians as I could. The one thing many of them do not seem to understand, and be able to explain, is the objective behind Eritrea's actions. Now you are telling me that may be they want to get the international community's attention. Eritrea may want to send a message to them that, "If you are so concerned about Djibouti's issue, why are you not as concerned about Ethiopia's?" Is that what is all behind it?

President Guelleh: First of all, they denied the fact that there was a clash, any deaths as a result of it, or anything. When they invaded us and took over the place, I had a telephone conversation with President Issayas Afeworki, who told me that nothing had happened. He said there had only been minimal exchange of fire. However, he had occupied Djibouti's territory at that time.

Question: Who initiated the conversation? Did you call him?

President Guelleh: I called him. He said, "We are not only neighbours; we are a member of the same family. I have not invaded your country. There is nothing going on." I told him I had photographs that show trenches and thousands of soldiers. I told him I would go to the site the next day to see for myself, to which he said, "You can go." I went there and saw bulldozers and graders.

Question: That was what President Issayas told the Yemen President, Ali Abdullah Saleh; that what you said was a, I quote, "complete fabrication."

President Guelleh: Yes. He also told the leader of Qatar that there was no problem. He told the same thing to the President of Sudan. What kind of personality is that?

Question: Eritrea's Permanent Ambassador to the UN, Araya Desta, used words such as "manufactured news", and more so, he accused Djibouti of being a "Trojan Horse" for Ethiopia and the United States. What do you feel about these statements?

President Guelleh: Those are insults. They seem to want to be a super-power because they want to control the Strait of Bab-el Mandeb [a strategic passage located between the Arabian Peninsula and the Red Sea, a.k.a Gate of Tears]. They are also paranoid for they say, "We are in Musa Ali and Bure, Zalamebesa, as well as Bademe fronts. There is something wrong because the Ethiopians are not pushing us, or doing anything." They are so tired now, they want to see something changed. They have information - rather fabricated, and perhaps out of frustration, or paranoia, or I don't know what - that there are now Ethiopians soldiers at Camp Le Monier [an American military base behind Djibouti international airport] trained, and they are now planning to come by the Djiboutian side.

Question: After they made the incursion, Djibouti was quiet for weeks, instead of alerting the international community. Wasn't this unusual?

President Guelleh: We did not want to rush; we wanted to give priority to negotiations, to handling the problem through peaceful means and other channels.

Question: But you were criticized for appeasement of Eritrean belligerences. Eritrea has a record of attacking Yemen, Sudan and Ethiopia, yet you were not bold enough to confront them right away.

President Guelleh: Our purpose was to show to the international community what kind of regime they have. We used to have people coming from there; for instance, an Eritrean admiral was abducted by them in Dubai, because he did not want to go back after being sent on a mission. When he arrived here on Eritrean Airlines [on its way to Asmara], we saved him.

Question: Does Eritrean Airlines still fly to Djibouti?

President Guelleh: No! They used to have three flights a week, but because of lack of finance, they terminated the two. They had maintained the one, but we stopped it after the incident.

Question: Former United States' Ambassador to Ethiopia, David Shinn (PhD), said after the military clash a few weeks ago that the conflict was an isolated incident, and would not escalate into anything further. Is that also your assessment; that there will be no such conflicts in the future?

President Guelleh: Who knows? This is Mr. Shinn's assessment; he may know the President better than we do. But, we remain vigilant and up until they go back to their base, we will not leave them alone.

Question: How much of this problem has to do with Somalian issue because it just happened at the same time as there was . . .

President Guelleh: It is a combination of this paranoia and the Somali issue. He [President Issayas] refused to listen to anyone from the United Nations who wanted to talk about the Somali issue, because he wants the war to continue so that he can hold a card against Ethiopia and weaken them.

Question: Prime Minister Meles Zenawi met Ethiopian businesspeople at about the same time when the problem occurred. They told him their concerns about security on the Ethio-Djibouti corridor. The Prime Minister said Ethiopia is ready and capable of protecting the national interest, whatever it takes. What does this mean to you?

President Guelleh: We understand them.

Question: Would you accept Ethiopia's military assistance, if provided?

President Guelleh:Of course! If it is needed, why not?

Question: The preferred strategy for President Issayas, whenever he has conflict with his neighbours, seems to be creating, coordinating, and financing insurgencies when one looks at what happened in Sudan, Ethiopia, and even Chad. Are you not concerned that you are next in line?

President Guelleh: Not at all! I am at peace with my people, and he knows that.

Question: Mr. President, this is your second term in office. Do you desire to run for another term?
President Guelleh: No!

Question: There will not be constitutional rewriting!

President Guelleh: No! no!

Question: How would you like to be remembered when you leave office? What would like your legacy be?

President Guelleh: A simple citizen; I have done what I could do in 12 years, whether for the economy, or anything. I have had successes, as well as failures. I would leave it to you journalists to assess what I have done, and whether or not they were good.

Question: Who would you like to see replace you when you leave office?

President Guelleh: I am not a king.
Source: Addis Fortune
Copyright © 2008 Wardheernews.com