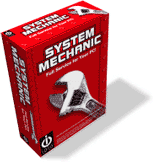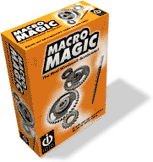 Heestii Komeesa iyo Ina Jicimbir**

By Dr. Abdirahman Beileh
December 30 , 2009
Folks, here is another report for you on the meeting of COMESA heads state in Victoria Falls, Zimbabwe last summer (June 2009). COMESA, The Common Market for East and Southern Africa, comprises …. Countries, from South Africa to The Sudan. They have a sub regional objective of collaborating and coordinating their individual activities to develop the region as one cohesive unit. This is with the understanding that each country has something to offer to the rest of the members, and that the region can collectively benefit if all actions were carried out in an organized and carefully coordinated manner.
The major issues of this meeting included the implementation of the corridors.. Cape town to Cairo. This is a huge project which aims at the establishment of main road networks connecting all capitals of the 28 or so COMESA countries. Somalia is the only one that is out of the loop. Folks, this is only one of the many continental mega projects that we are out. There are many others. Twenty years of unrelenting and destructive behavior have costed the Somali people tremendous opportunity to move forward with the rest of the world. There are so many other continent-wide efforts and initiatives going on under IGAD, COMESA, EAC, that ina Jicimbir is totally oblivious to. What a shame! What a shame!
The jiifto below, therefore, reports on this meeting of the COMESA heads of state and expresses my personal views and feelings about such meetings. Their deliberations focused on speeding up the implementation of the project. The delegates from each country took the floor, one after the other, informing the rest of the group enthusiastically, on how his his/her country would contribute to this important regional effort.

Of course, Ina jicimbir, as always, was not around. You know where he was! back home organizing the poor and the desperate to fight for the " the rights of their respective clan members" what a shame indeed!!.
So folks without further a due, here is COMESA and ina Jicimbir.
Komeesa hadday shireen
Hadday madaxdii kulmeen
Markay kaftameen cabbaar
Hadday kurada u baxeen (the high table)
Kalkooda wixii ahaa (the agenda)
Hadday wada kuur galeen
Kor iyo hoos wax u deyeen
Haddii midba kacay filkii
Kalsooni waxay qabeen
Haddii nimba kaalintii
Markiisa "u kaadi" yidhi
Kashkooda wixii fadhiyey
Markay kor-ka-xaadsadeen
Kollay in jicimbiroow
Adoo keliyaa maqnnaa
Anoo keliyaa ku tebey



Komeesa hadday shireen
Hadday madaxdii kulmeen
Markay koori-dhoorka iyo (corridor road systems see map)
Keebtawn-Harariyo Addiis (Harare, not Harar)
Kayroo iyo Boorsudaan
Inay killal qudha noqdaan
Dhammaan isku soo kabmaan
Dhaqaalaha kadarta galay
Sidii loo korin lahaa
Markay kadinka u xidheen (closed- door meeting)
Markii nin walliba kalkii
Intuu soo koobay talo
Kashkiisa ku ciil furfuray
Kollay ina jicimbbiroow
Adaa kelidaa maqnnaa
Anaa keliday ku tebay


Adduunkoo wada kallahay
Kabtiisa intuu illaday
Kabtiyey oo socoto galay
Dhaqaaqoo samada koray
Kaaf iyo caliyoow arrini
Inay kala dheeri tahay
Kollay in Jicimbbir weli
Kobtii buu yuururaa
Miciin li'i kuududaa
Ficii isagoo ka hadhay
Dhaqaaliyo kaalmo raba
Kubkiyo bowdada ka jaban
Kacaa-kuf wixiisu yahay
Ayuu kibir iyo xasarad
Anaa keliday u mudan
La soo kadalloob-xun yahay
La sii kabo-foolxun yahay
Kabaallada awrka iyo
Koortii buu weli sitaa


Komeesa hadday shireen
Hadday madaxdii kulmeen
Markii ay kama dambeyn
mudaneyaashii kaceen
kore u qaadeen gacmaha
kurtood wada heesayeen
hoheey kursigaaga madhan
wuxu igu falay kadeed
waxaan kurbanaayey ciil
korkaygu dubaaxin jiray
waxaan kulligey is galay
timuhu sare ii kaceen
qiyaas kuma keeni karo
kollay ina jicimbiroow
waxyeellada kama koroow
kobtaa adigaa is dhigay
kumaankum sanoo jirfaday
sidaad uga kaban lahayd
kaskeeda miyaad qabtaa?


Waxaan karti weyn lahaa
Waxay igu kaman jireen
Inaan kow- iyo- badh ahay
Kun-ciil lay wada yiqiin
Nin aan kabihiisa tolay
hadduu kafankayga sidu
Karkaarka miyaan agmaray
Miyaan keliday u baxay
Karaamadii beeshayada
Dabkii an kulaali jiray
Kaahii wax iftiimin jiray
Kollay ina Jicimbbiroow
Ilaah jar ha kaa ridee
Adaa kadar dheer ka lulay
Dheriga karay ee fatahay
Kulaylka adaa ku shiday

Haddaan soo koobo talo
Kefaaya intaad dhahdaan
Intaad wax u kaadisaan
Intaad Rabbi kaashataan
Intaad kelidiin shirtaan
Intaad is kalkaashataan
Heshiiya miyaad kartaan?

______
**Ina jicimbir is an embodiment of a typical Somali contemporary "politician" in Somalia. He exhibits most, if not all of the following characteristics:
Has very little or no formal education.
A male.
Calls himself " Doctor" or even "Professor with no more than elementary teaching credentials) " with strong believe that he is one.
He knows it all, and needs no advice from anyone.
Believes that he can be anything and can talk about any subject, and without any inhibitions.
Knows no modesty, no humility, no respect for the views of others.
Believes his clan has always been subjugated by other clans and it is his responsibility to fight for the rights of his clan.
Supports good governance, government, unity etc, only if he and his clan will be in a position to take the helm;
Typically believes that his clan has the largest membership among all Somalis, and yet not prepared for a one man one vote democracy;
Mostly in it for his pocket and nothing else;
Has no national view of any sort,
Has no clue of what GOVERNMNET means;
Knows no boundaries for him and his clan to dominate, can do anything to achieve such a goal even if it means wiping out the rest
Has no views about global issues and how they affect the country.
No conscience, no feelings, single mindedly focused on his personal goal.
Cannot compete on his own merit and so he hides behind the veil of a clan
So, there you have: Ina Jicimbir.
Thinking about his attributes and how evil this person has been to the Somali community, I decided to coin the following song as a New Year's gift especially for him.
Heestii Ina Jicimbir by Dr. Beileh December 30, 2009
Ummuurahan igu jiqda ah
Sidaan ugu jabay kufkay
Jugtaad ii gaysateed
Hankayga u jabisatiyo
Sidaan beryo kuu jeclaa
Maxay kala jaad yihiin
Adaa Ina Jicimbirow
Degaamada kala jeediyoo
Jar iyo laalay ka riday
Maxa nagu kaa jirrabay
Intaad juro' naga tidhaa
Jeebkaaga daloola iyo
Iimaanka ku jaamudka ah
Jidkii Ina Koofil maray
Kacoo jahannama la aad
Sidaa kula jaar ahow

Hooris


Inaad juuq ii dhahdiyo
anigu jabaq kaama rabo
jawaab kale ha iga filan


Markuu jiilaal ku tago
jir iyo roob noo onkodo
Jidhaamuhu buuxasmaan
Jamaad iyo ina gobaad ( laba halaad magacyadood)
Jeleefanka laalan iyo
Dareemada jalaqsan iyo
Xareedda ka jalamsadaan
Markaan jinow caanaheed
Xasiid ku jalaabuteeyo
Jintaydu markay adkaato
Markaan u jahaysto raaxo
Jaangooyadu ii dhammaato
Maxaan Ina jicimbiroow
Jab aan kula maaganahay
Jaantaada illoo ka soco
Jiciiro oo reerka dhaaf

Hooris


Inaad juuq ii dhahdiyo
anigu jabaqdaa ma rabo
jawaab kale ha iga filan
Dr. Abdirahman Beileh
E-mail:
A.BEILEH@afdb.org
Related Articles:
*
Heestii Ardo ( Ardouina Lewis and Dr. Beileh)
*
Qaylo Dhaan: A dialogue between the Somali Flag and Dr. Abdirahman Beileh
*
Dr. Beileh's cry of concern: A follow-up
*
Nadifo Culusow and her song to her six month old Hanad
*
Qaylodhaan II
_________________________________________________________________________________
We welcome the submission of all articles for possible publication on WardheerNews.com
So please email your article today Opinions expressed in this article are those of the author
and do not necessarily reflect the views of WardheerNews
Maqaalkani wuxuu ka turjumayaa aragtida Qoraaga loomana fasiran karo tan WardheerNews

Copyright © 2009 WardheerNews.com